Flexible Polyurethane Pour Foams
Eteco, Inc. produces a wide spectrum of low, medium and high-density polyurethane flexible foams ("F" Series). Flexible polyurethane foams are widely used for seating, sound insulation, head liners, instrument panels, and sporting goods.
USES:
Seating
Sound Insulation
Head Rest
Arm Rest
Head Liners
Instrument Panels
Sporting Goods
Toys
Prosthetics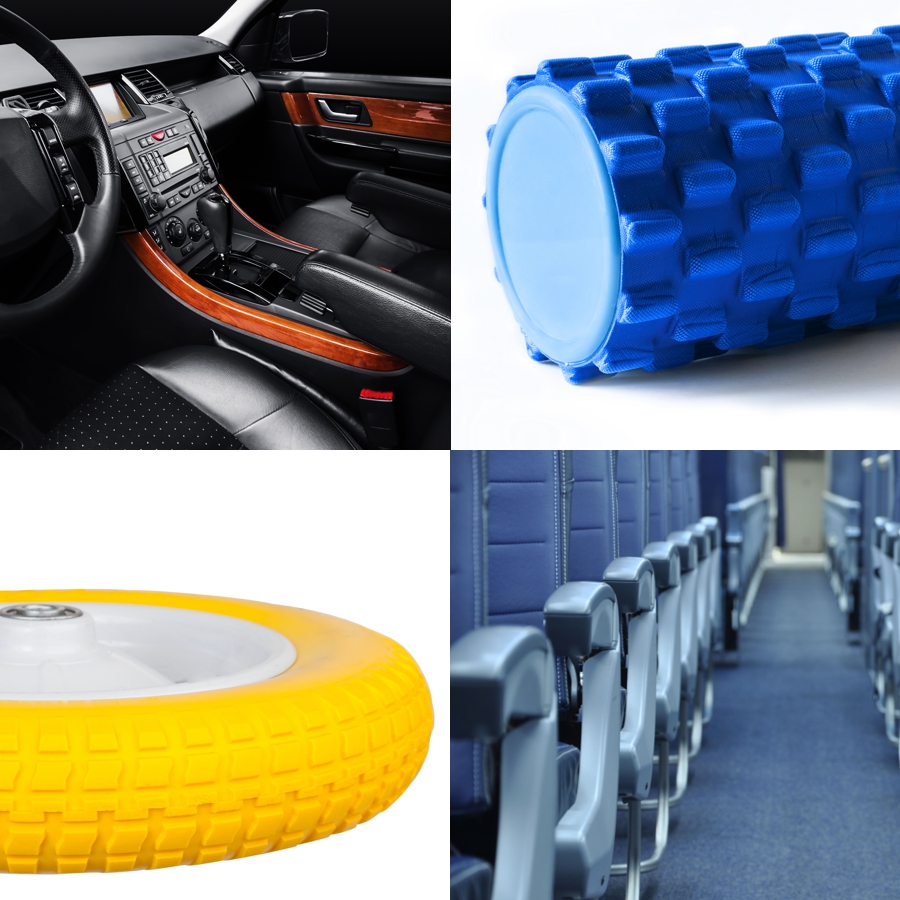 Rigid Polyurethane Pour Foams
Eteco, Inc. provides various rigid polyurethane pour foams ("HP" Series). This series is designed for processing trough a plural component low/high pressure pour system or by hand-pour techniques. HP Series foams are used for void filling, decorative and architectural parts, picture frames and molds, foam boards for tooling, roto molding.
USES:
Void Filling
Decorative Architectural Parts
Picture Frame and Moulds
Foam Boards for Tooling
Roto Molding
High-Temperature Resistant Foam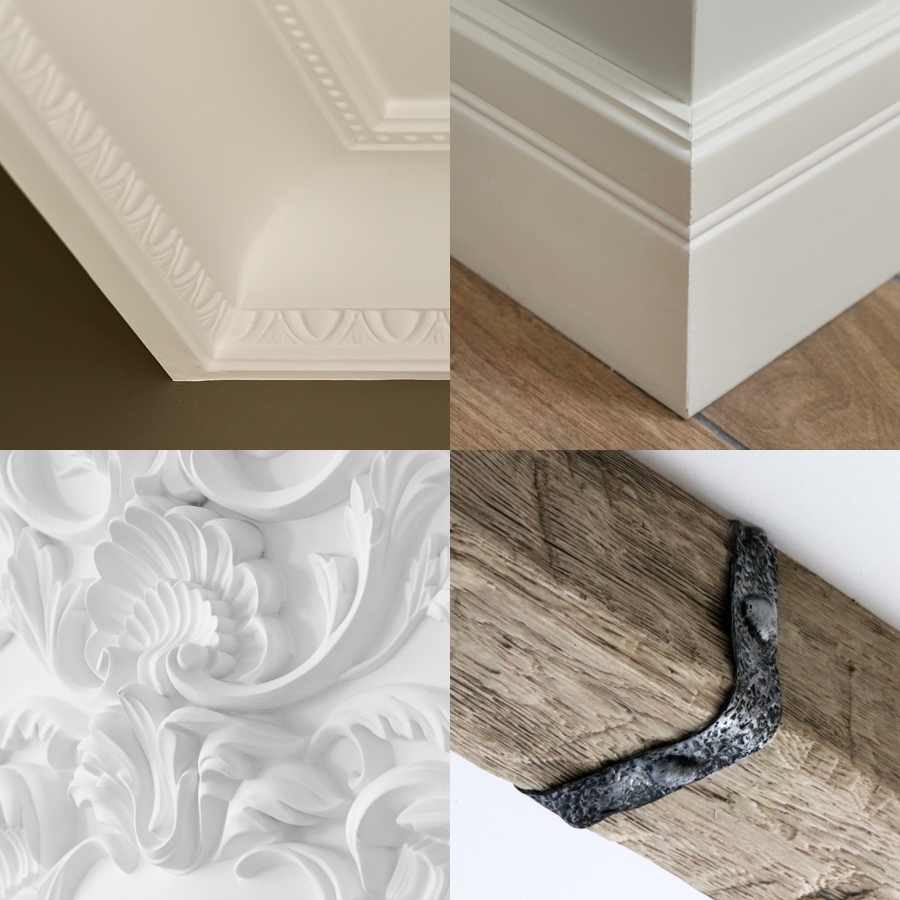 Reaction Injection Molding (RIM) & Cast Elastomers
Formulated to provide superior physical, mechanical, and chemical properties- including excellent tensile and flexural strength, chemical and abrasion resistance, and tear strength. Our cast elastomers come in a wide range of hardness from 40 Shore A to 85 Shore D with a customized reaction profile to match customer's specifications.
USES:
Decorative, and Architectural Items
Table Tops
Concrete Molds
Mold Making Material
Auto Facia Bumper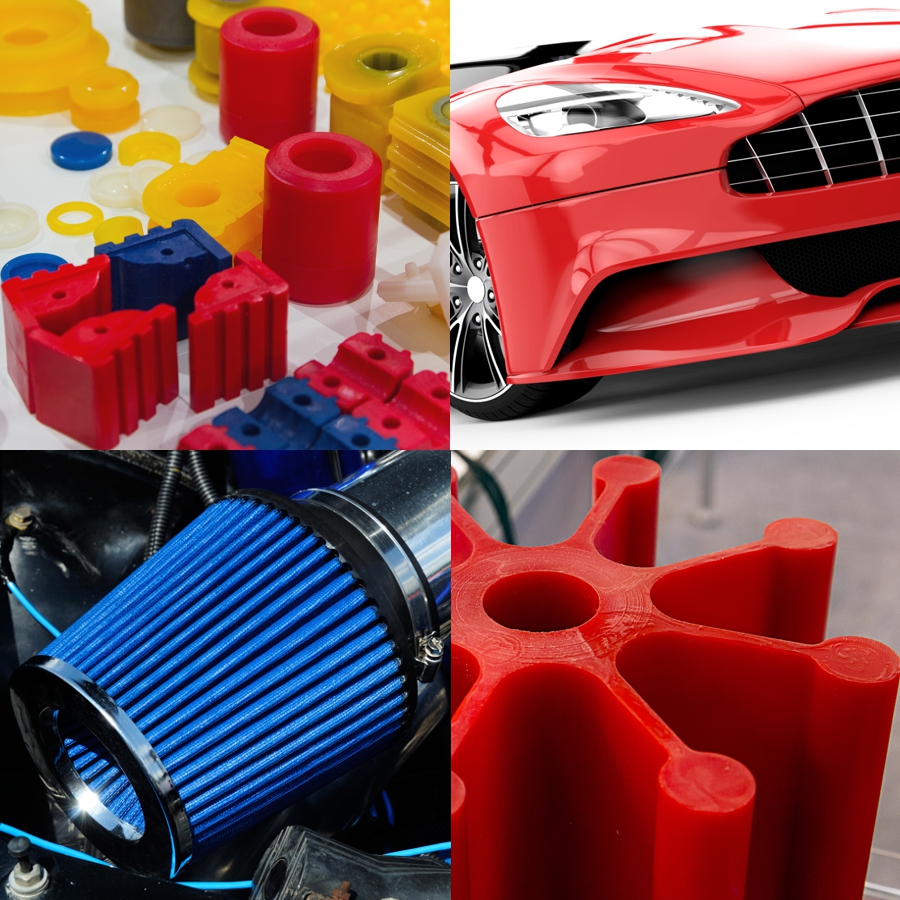 Spray Elastomers and Coatings
Eteco, Inc. VOC free polyurethane elastomers, polyurea elastomers and coatings are formulated to the highest standards. Providing superior protection, chemical resistance, water proofing, and excellent abrasion.
Our spray elastomers and coatings are used in applications such as truck bed liners, tank coatings, waterproof liners, secondary containments liners, architectural coatings, floor joint sealants, pipeline coatings, railcar coating, fire resistant coatings. Our spray elastomers are formulated as polyurea ("SPL T" Series) and pure polyurethane ("SPL H").
USES:
Truck Bed Liners
Tank Coatings
Waterproof Liners
Secondary Containments Liners
Architectural Coatings
Floor Joint Sealants
Pipeline Coatings
Railcar Coating
Fire Resistant Coatings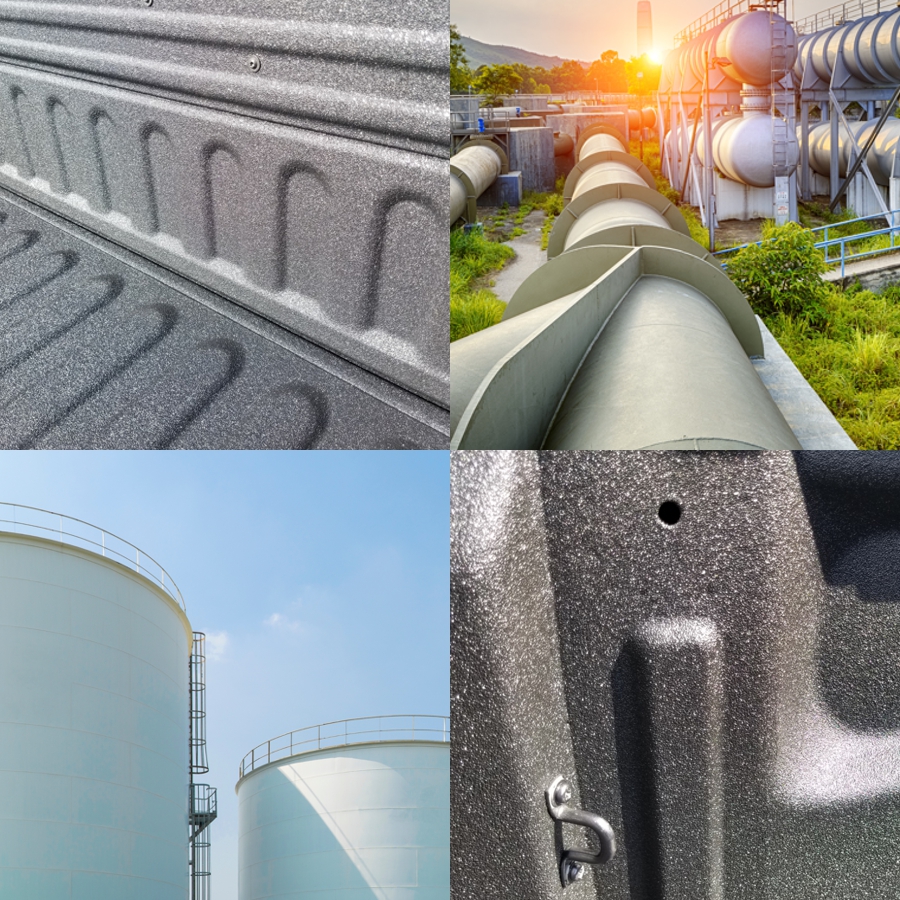 Spray Rigid Foam
The RS series is a two-component CFC, HCFC and HFC-free polyurethane foam designed for "spray in place" applications. This series is recommended where thermal insulation and environmentally friendly products are required.
USES:
Insulation
Void Fill
Spa Fill & Reinforcement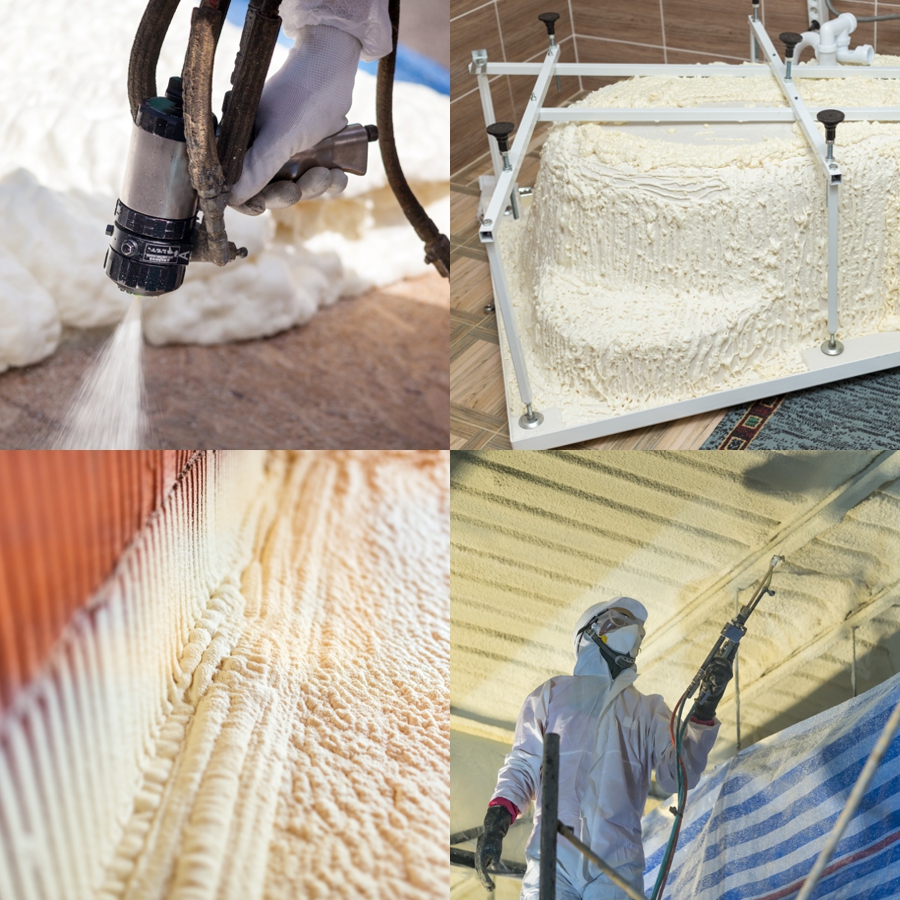 Packaging Polyurethane Pour Foams
Eteco, Inc. provides low density, shock damping, shrink free packaging polyurethane pour foams ("LP" Series). This series is designed for processing trough most plural component dispensing systems.
Eteco, Inc. packaging polyurethane pour foams are used for pour-in-place custom made packaging or pre-molded packaging inserts.
USES:
Packaging Pour-in-Place
Prefabricated Forms